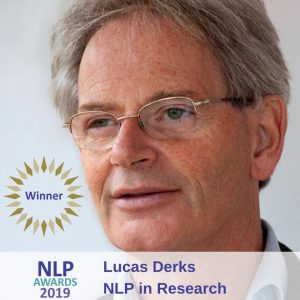 Mental Space Psychology
Leer alles over mentale ruimte psychologie
Voor psychologen, psycho- en hypnotherapeuten, coaches, NLP-ers en trainers

Trainer: Lucas Derks
Datum: 12, 13 en 14 november 2021.
Locatie: Berg en Dal bij Nijmegen Fletcher Landgoed Hotel Holthurnsche Hof 
Prijs € 725,- incl. 2 boeken van Lucas Derks, koffie, thee en uitgebreide lunch. Op deze training zit geen BTW.
Werktijden van 10.00 uur 13.00 en van 14.30 tot 18.00 uur.
3-daagse Mental Space Psychology training
Met ruimtelijke diagnostiek, trauma verwerking en nog vele andere therapeutische toepassingen van de mentale ruimte psychologie.
Wat vonden deelnemers ervan:
Zeer waardevolle training, waarbij je praktische oefeningen ervaart en zelf leert toepassen! Deze 3-daagse is een pragmatische en verdiepende aanvulling op NLP en Sociaal Panorama methodieken.
Tatsiana van Neerbos, Trainer-coach, Persoonlijke en teamontwikkeling.
Meer reviews, lees verder bij meer informatie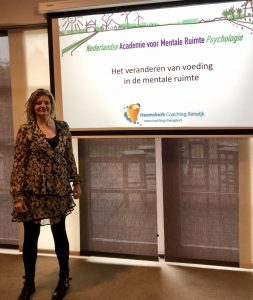 Mental Space Psychology-Eetpatronen, eetbuien en overgewicht
Voor hypnotherapeuten, coaches, gewichts/voedingsconsulenten met NLP-practitioners niveau.
Trainer: Jacqueline Heemskerk-Scholten
Datum 2021: donderdag 27 en vrijdag 28 mei.
Locatie: Katwijk
Prijs: € 485,00 incl. BTW, koffie, thee, lunch en workshop materiaal
2-daagse workshop MSP – eetpatronen, eetbuien en overgewicht in de onbewuste Mentale Ruimte. Hoe hebben mensen met deze klachten dit opgeslagen in hun mentale ruimte, leer hoe je hiermee kunt werken.
Geaccrediteerd door:
NBVH 12 punten waarvan 6 punten PSBK
BGN 5 punten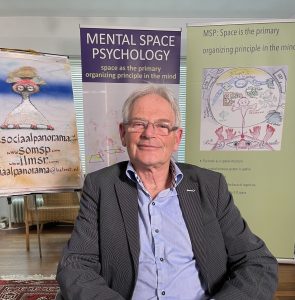 THREE DAY ONLINE SOCIAL PANORAMA TRAINING OR
FIVE DAY ONLINE SOCIAL PANORAMA CONSULTANT TRAINING with the international certificate
BY LUCAS DERKS
Friday 10, Saturday 11, and Sunday 12 December 2021
AND TWO MORE DATES FOR THE CONSULTANT TRAINING
Saturday  5 and Sunday 6 Februari 2022
From 9.30 am to 5.30 pm Amsterdam time
At the request of many foreign contacts, Lucas Derks gives a 3-day online Social Panorama training and with two days more you can also be an international certified Social Panorama Consultant. You will receive your certificate after passing your written exam assignment.
Language of instruction English. We use Zoom.
It is useful if you have NLP knowledge but not necessary if you are psychologist, psychotherapist, psychiatrist, hypnotherapist, or have other therapeutic knowledge.
If you have already done the Social Panorama training, this is of course also a great opportunity to refresh your knowledge and/or to ask Lucas questions.
3 Day online Social Panorama € 300,00
5 Day online Social Panorama Consultant training with the international certification € 550,00
The first 3 days are the same, the consultant training has 2 extra days, a hand-out and an exam assignment to become certified as an international Social Panorama Consultant. Your name and email address will be on the Social Panorama site of Lucas Derks if you passed the exam.

HOW TO REGISTER:
Fill in the whole form with the information here below, or sent an email to info@coaching-therapie.nl
With:
your first and last name,
your email address,
phone number (we don't use it),
online Social Panorama (Click on: Betreft workshop:* to fill in the right workshop),
for the consultant training fill this in on the form.
your organisation or profession,
your country and how and whether you are already familiar with the social panorama and/or how did you hear about it, under "Vraag/Opmerking" (to be sure you're a real interested person). We receive a lot of spam.
*We will put you on the list of participants and you will receive a mail to confirm your registration.
*Both training sessions will continue with a minimum of 20 participants.
*You will receive an invoice in November, after payment your participation is final. We do not refund money.
No handout or PowerPoint is given in the 3-day training. You can read Lucas's book on the Social Panorama to prepare.
More information and HOW TO FIND THE BOOK SOCIAL PANORAMA, push the button more information.